TL:DR No time to read? Here's the gist for hotels and hosts how to immediatly increase conversion and get more direct bookings:
Offer Best Rate Guarantee: To entice more direct bookings, ensure you offer a guarantee that guests receive the best rate when they book directly. Consider partnering with Book Better Direct, the sole organization providing an independent best-price best-deal trustmark.

Offer Flexible Cancellation Policies: Boost guest confidence by offering lenient cancellation policies for direct bookings, allowing them the flexibility to modify or cancel reservations without penalties.

Showcase Trusted Affiliation: Displaying your association with independent organizations like BookBetterDirect™ – Search Global, Book Local™ boosts credibility and trust. Proudly highlight your membership, a testament to your commitment to excellence and integrity in the hospitality industry.

Give Personalized Service: Enhance guest experience by offering tailored services for direct bookers. This includes accommodating room preferences, special requests, and facilitating direct communication with your hotel staff.

Give Loyalty Points and Rewards: Implement or promote your loyalty programs that reward repeat direct bookings. These incentives, be it points or other perks, can encourage repeat business and foster guest loyalty.

Show Exclusive Offers and Package Deals: Differentiate direct bookings from OTA bookings by providing exclusive packages and perks, such as spa credits, complimentary breakfast, or other unique offers.

Boost Your Visibility online: Rethink your reliance on expensive Google Ads. Embrace BookBetterDirect's tools to enhance your visibility at a fraction of the cost, ensuring you get maximum value for your investment.
Read on to get to the heart of the matter.
A brief overview of the hotel booking landscape
In the current hotel booking landscape, you'll notice a tug-of-war between online travel agencies (OTAs) and direct hotel bookings.
The rise of these third-party booking platforms like Expedia, Airbnb, and Booking.com has dramatically changed the landscape of the hotel industry. They've made booking a hotel room more accessible, but it does come with a price.
Recent research shows that most independent hotels are expected to see a split in favour of Online Travel Agencies (OTAs) in the next 3 years unless they take action now.
The dominance of these OTAs presents a noticeable challenge for individual accommodation providers. Here's a closer look:
OTAs are snatching up customers, with Booking.com, Expedia, and HRS owning 90% of the online travel agent space in Europe.
OTAs, like Booking, Expedia and Airbnb, made up 57% of all bookings in 2019 across the globe
The dynamics shifted during the pandemic with a spike in direct bookings, but OTAs regained dominance in 2022
Regionally, Europe showed the best direct booking rates of 59.7% in 2021
A good proportion of European travellers, about 45%, use metasearch sites to compare rates.
As an individual accommodation provider, it's high time to consider strategies for navigating this crowded space.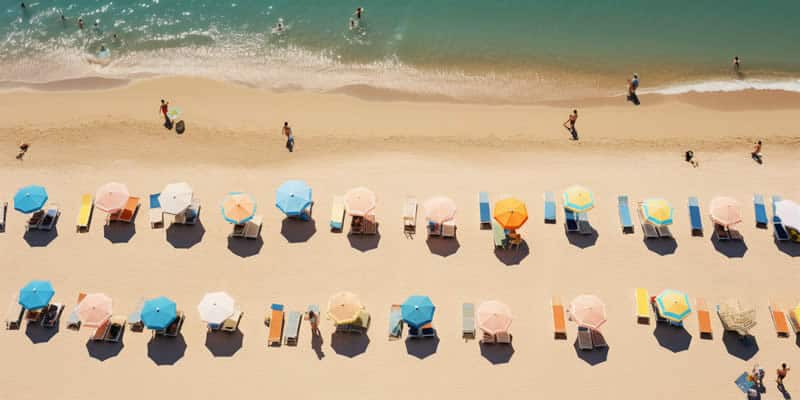 Understanding Direct Bookings vs Online Travel Agents
Definition and explanation of what constitutes a direct booking
A direct booking is when you, as a guest, make a reservation directly with the hotel without going through an online travel agency (OTA) or any other third party. It involves transacting straight with the hotel, either through their own website, email, phone call, or physical visit.
The difference between direct bookings and third-party platform bookings
Here are a few things to remember:
Direct bookings enable hotels to connect more personally with guests.
They typically cost less for hotels since they save on commission fees.
It also gives the hotel an opportunity to offer guests upsells to increase revenues.
It allows for the creation of personalized guest experiences like unique packages deals enhancing customer satisfaction.
Direct bookings are more flexible since guests are dealing directly with the host.
Making a direct booking with a host is more sustainable compared to booking through an Online Travel Platform.
The key difference? Direct bookings don't require commission fees, making them cost-effective for hotels and providing guests with a better overall experience.
The Importance of Direct Bookings
TL;DR Utilize the effectiveness of direct bookings for your accommodation in order to increase profits and strengthen guest connections. Here's why it is successful:
You dodge high commission fees: Often, third-party sites swallow up to 30% of your revenue. Better to keep that in your pocket.
It's a direct communication path: You enjoy a seamless communication stream with guests, from booking to checkout.
Marketing efficacy: Track your own Key Performance Indicators (KPIs) and achieve a clear picture of what's working in your marketing strategy.
Deeper guest connections: Direct bookings cultivate a one-on-one bond with guests, enriching their experience and your understanding.
Upsells opportunities: It provides chances for upsells before arrival, adding another profit stream.
Access to guest data: This invaluable information helps finetune communication and remarketing strategies.
Increased flexibility: Direct bookings offer more room for special requests and tailored offers.
Better cancellation conditions: Often, there are fewer hoops for guests to jump through if plans change.
Direct bookings can be a financial boon for accommodations, offering an opportunity to maximize profits and slash operational costs. Here's how this mode of reservation can beef up your bottom line:
With third party sites charging as high as 15-35% commission, direct bookings are a cost-effective alternative.
You earn the flexibility to tailor your loyalty program, which can increase the lifetime value of each guest and reduce overall costs.
Since guests transact directly with you, you hold the reins of the revenue stream.
You gain absolute control over your terms, policies, and pricing, which can help you up your profit margins.
Owning the Customer Relationship
Direct booking in the hotel industry: it's more than just a sale—it's about creating personal relationships with your customers. By avoiding third-party agents and making sure the traveller is booking directly with you, you kick off a beneficial customer-vendor relationship on the right foot.
Let's dive into the perks. Here's the skinny:
You get direct access to all guest details and preferences from the get-go. Just imagine the level of personalization you can offer with that info!
Your direct connection allows for more personalized interactions before, during, and after their stay.
An Epsilon Travel Survey notes that 87% of tourists prefer brands offering a personalized experience, which you can only provide through direct bookings.
Personalization increases customer satisfaction and loyalty, encouraging more direct bookings in the future.
Technologies such as live chat and social media can further streamline your booking process and enhance your relationship with guests.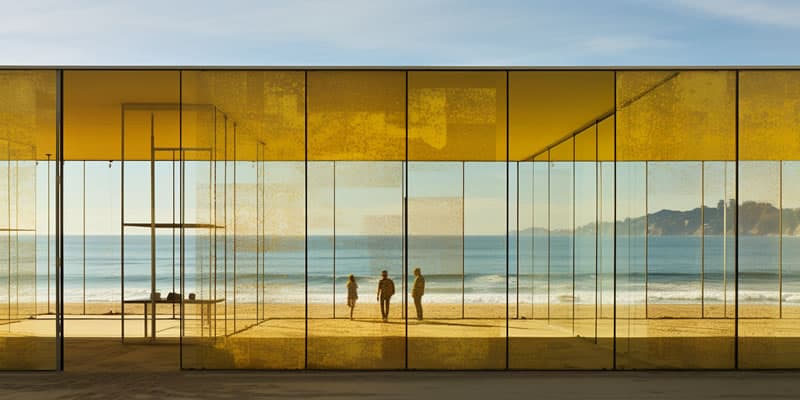 Enhanced Guest Experience
Enhance the joy of your guests' stay by accommodating them with direct booking options. It's a great way to personalize their experience while improving your hotel's operational efficiency.
Offer upfront details about travel arrangements, as well as the festivals and activities available throughout their stay.
Use high-quality visuals on your website to create an immersive experience and prompt direct bookings.
Provide a unique experience correlating your amenities and values to make your guests feel special and valued.
Offer personalised add-ons like parking, spa passes or tours during check-in to cater to their specific needs.
Implement automation for guest messaging, payment processing, and other services for a smooth experience
Remember, a better experience for your guests means success for your hotel.
Better Control of Inventory and Pricing
Direct bookings provide you, the hotelier, with better control over inventory and pricing. Here's why:
Direct bookings eliminate middlemen such as OTAs (Online Travel Agents), saving on their commission fees and letting you tweak prices to increase profitability based on client demand.
You have the capacity to create customized offerings, enticing guests by combining room types or featuring special rates.
A good Property Management System integrated with a smart booking engine provides essential data analysis. Utilize this insight for strategy building and inventory control.
Remember, more direct hotel bookings are the key to diversified sources, reducing dependence on OTAs, and climbing up the ladder of success.
Challenges Faced by Hotels Relying on Third-Party Platforms
Third-party websites are winning the booking war.
Third-party sites like Booking Holdings, Expedia, and HRS are dominating the travel market due to massive investments in marketing, seo and sea aimed at attracting guests. Their collective spending is close to a trillion dollars per year.
Metasearch sites like TripAdvisor, Google, and Trivago further complicate things for small providers by offering direct bookings. Their user-friendly interfaces and vast choices make them 'stickier', hence more attractive, than your hotel's small website.
Moreover, these platforms' reviews and rate comparison features influence booking decisions, giving these sites a further edge. Find out how BookBetterDirect solves this problem.
For independent hotels, online bookings can see an increasing divide favouring OTAs in the next three years.
Commission fees are eating into profits.
Commission fees from third-party platforms like OTAs gnaw into hotel profits, creating a significant hurdle for your business. It's a major issue because these fees can quickly pile up and slice through your revenue.
Third-party sites demand sizeable commission fees, often ranging from 15-35%, reducing your profit margins.
More money spent on commission means less cash for enhancing guest experiences and hotel upgrades.
The belief that OTAs consistently offer a better deal means maintaining price parity, often at further cost to you.
Despite the visibility OTAs can offer your hotel, a sudden increase in their commission fees or changes in their algorithm can seriously threaten your revenue stream.
Relying on third-party platforms means being less in control of your business operations and leaving your corporate interests vulnerable.
Potential misrepresentation or misunderstanding of hotel offerings.
Third-party platforms can lead to potential misrepresentation or misunderstanding of your hotel's offerings. Your hotel's unique services and experiences may be overshadowed by generic booking processes.
Essentially, on these platforms, your hotel is one among many. The immediate focus is on basic details such as pricing or availability, rather than showcasing what makes your hotel special.
Here's an example: Let's say your hotel offers unique family bundle packages that provide a curated local experience. On third-party platforms, such distinctive offerings are not highlighted and hence remain unknown to potential guests.
This is where direct hotel bookings shine by portraying a more accurate picture, helping your potential customers make an informed choice. The primary focus should be setting unique value propositions and addressing them directly to the guest.
Dependency on platforms for visibility and bookings is a vicious circle
You're drawn into a vicious circle. You need platforms like Airbnb, Vrbo, and Booking.com to gain visibility. It's called the Billboard effect. But these OTAs have the power to raise fees or change algorithms, messing with your business.
Meanwhile, direct bookings via your website put you in control. Sure, customers might visit these platforms initially, but often they hop over to your site anyway, looking for better deals. The BBD browser extension helps these guests to connect from these platforms with a single click directly with your accommodation. Making it a frictionless transition.
This might result in a direct booking, which would not have occurred without visibility on OTAs. But remember, OTAs play havoc with your revenue management and use their marketing power to highjack your brand name. Escape this dependency. Opt for BookBetterDirect direct bookings to increase control over your business.
Strategies to Increase Direct Bookings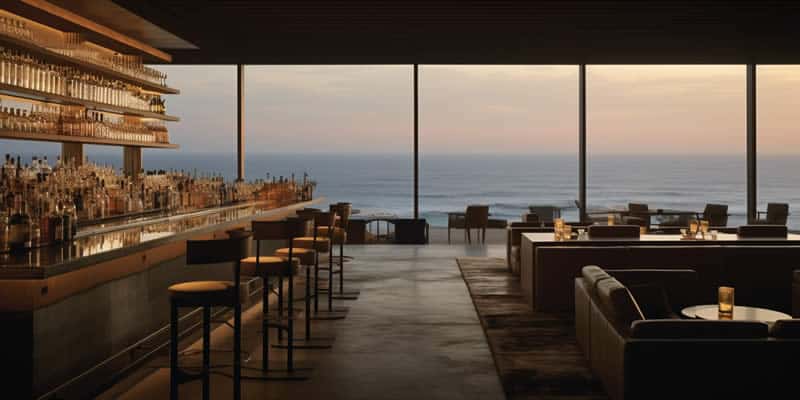 1. Reward your guests with amazing direct booking incentives
Looking to ramp up your direct bookings? Sweeten the deal with incentives that genuinely reward your guests. Here's a list of the top 5 incentives you can offer to boost your direct bookings significantly:
Give your guests meal vouchers or a complimentary drink offer. Recent research shows that 55% of guests will opt for direct booking for free meals and drinks.
Upgrade their room for free. Approximately 48% of guests could be persuaded to book direct for a superior room at no extra cost.
Offer rate reductions exclusive to your social media followers.
Enhance their stay with the ability to customize what's in their minibar.
Draw in those new guests by packaging your rooms with extra services like free Wi-Fi, and flexible check-in and check-out times.
Download our e-book "10 Simple Direct Booking Incentives That Just Work". We present ten practical and effective direct booking examples, that are used by both major international hotels like Hilton and small-scale boutique hotels and apartments alike.
2. Emphasize the Benefits of Direct Bookings
Remember: The secret sauce is visibility – make sure guests know the benefits they'll gain by showing your direct booking advantages loud and clear on your website. Don't shy away from making bold promises like discounts or a complimentary upgrade. And above all, show them that you value their business and want to make their stay as pleasurable as possible.
Place the BookBetterDirect Best Price Guarantee Trustmark prominently on your main page.
Place a clear 'book now' button or CTA on each page of your site.
Offer attractive incentives like a free room upgrade or breakfast for direct bookings.
Compare your offer directly with Online Travel Agents.
"The BookBetterDirect Certification™ is the world's first Direct Booking Assessment method for accommodations. It recognises and reflects the value in BOOKING DIRECT with the host, instead of Online Travel Agents. "
3. Create a friction-less Hotel Website
Understand the importance of a mobile-friendly, responsive website. An unresponsive site can lead to loss of direct bookings. Despite the widespread use of mobile devices on the internet, they are not widely favored for online bookings. The majority of users in the United States, around 80%, still opt to use their desktop or laptop when making a booking. Similar patterns can be observed worldwide; in France, mobile bookings account for only 33% of travelers, while in Germany it is as low as 15%, and in the UK it stands at 25%.
Reduce the number of pages in the booking process. Instead, opt for a one-page system.
Integrating an AI chatbot on your website can seriously boost direct bookings. These digital assistants, powered by Artificial Intelligence and Machine Learning, answer guest queries instantly, keep them engaged, and smoothly guide them toward booking direct with you.
4. Add FAQ to your Website
Adding a Frequently Asked Question (FAQ) section to your hotel website is a powerful tool to increase direct bookings. This technique saves your potential guests time and promotes trust.
Start by identifying common inquiries that your hotel receives.
Draft concise answers with data-driven facts.
Get the ChatGPT guide for accommodations, to see how you can quickly come up with FAQs that matter to your property.
Make sure your start by answering the question "Why should I book direct?"
Frequently update this section in line with your customers' evolving needs.
Expert tip: Make sure to optimize your responses using keywords to improve your SEO ranking. Your responses should likewise highlight unique features and services your hotel offers. This strategy will not only address potential questions but also entice guests to book directly.
5. Invest In Search Engine Optimization
Got a website for your hotel? Awesome! Now, how about getting those potential guests to your site and converting them to bookings? Taking advantage of Search Engine Optimization (SEO) can do just that. Here's how:
Get the SEO basics right: Make your hotel website appealing to search engines like Google, Yahoo, and Bing. It's about selecting the correct keywords, crafting quality content, and building meaningful links.
Emphasize On-site SEO: Embed the relevant keywords into your website, focusing on your hotel and location. This makes your site friendlier to search engine crawlers.
Focus on Off-site SEO: Develop your digital presence outside your website. Boosting your online presence in guest blogs, social media profiles, and other platforms count towards this. Think of this as digital word-of-mouth.
Create optimized digital content: Engaging, search-friendly, and shareable – that's the content trifecta you're aiming for. Videos, infographics, and interviews, all count in making your brand stick.
6. Promote Your Hotel On Major Search Engines
Boosting direct hotel bookings involves increasing your online visibility. Start with search engine optimization (SEO). Ensure your hotel appears in search results when prospective guests google "[HOTEL NAME] [YOUR CITY]". This could attract thousands of potential visitors. Enhance your website's 'Google-friendliness' by understanding popular search keywords and generating relevant, accurate content. Other promotional methods include:
Completing your Google Business Profile with a website link
Promoting your site via digital ads like Google Ads
Get Blogs to Guest Post about your accommodation
Remember, direct bookings stem from maximizing your digital presence. Don't solely rely on travel agencies. BookBetterDirect developed innovative ways to increase your visibility on Search Engines and Booking platforms.
7. Create Social Media Profiles and Publish Regular Content
Understand the role social media plays: Google's data revealed that 83% of travelers turned to social media, video, or photo sites for travel inspiration. About 26% even used these platforms for trip planning.
Invest time in creating your hotel's social media profiles: Make them vibrant with pictures, videos, and expressive content, reflecting your property's unique personality.
Engage with your audience: Don't just offer deals, connect with potential guests by responding to comments and queries.
Use various platforms: Reach out to over 4.5 billion users on Facebook, Twitter, Instagram, Tik Tok, and Pinterest.
Strategically place links: Guide guests directly to your booking engine on your social profiles.
Make your posts regular, relevant, and diverse: Remember, people spend an average of 3 hours a day on social media, giving you an ample window to engage.
Encourage content sharing: Clever use of hashtags and crafting "Instagramable" spots can invite guests to share images, keeping your hotel in the loop.
Above all, be responsive and engage. Don't neglect complaints or comments. You're building a community, not just an audience!
Do you find yourself short on time to create content? Discover a method that allows you to generate 30 Instagram & TikTok posts in under 5 minutes and have them automatically published every day.
8. Cooperate With Commission Free Hotel Travel Sites
Increasing your hotel's direct bookings is a savvy move. By cooperating with commission-free travel sites, more of your revenue stays with you, sidestepping those hefty 15-35% OTA fees. Here are some websites that you should consider to list your accommodation on:
yellow pages
local listings
your local destination management organisation
Pros of commission-free hotel travel sites:
Higher Profit: Bypassing the third-party commission fees increases your profit.
Customer Retention: Engaged customers are less likely to deviate.
Business autonomy: You have more control over your business's visibility.
Cons of commission-free hotel travel sites:
Limited visibility: Fewer travelers are aware of these platforms.
Smaller Customer Base: OTA's may have a larger client base.
Time Investment: Listing on several platforms could be time-consuming.
9. Offer Exclusive Offers and Benefits to Regular Guests
Offering exclusive offers and perks to repeat guests is a surefire way to boost your direct bookings. Why? Because retaining customers costs a lot less than finding new ones. Top hotel chains know this and have been using it for years.
Here's what you get with this strategy:
Loyal customers turn into advocates referring friends and family.
Luxurious perks can include free room upgrades, spa treatments, or even minibar customization.
Exclusive deals keep your hotel top of mind for future bookings.
You're allowed to offer discounts, freebies, or extra services when they book directly.
Personalized incentives foster repeat bookings. Remember, the perks don't have to be complex. Even a simple "Members Only" rate can invoke exclusivity.
So, dip into your gold mine, shower them with impressive offers and reap the sweet benefits!
10. Utilize Customer Reviews and Ratings
Why this strategy works: Amazingly, 80% of travelers rely heavily on hotel reviews before booking, and a one-point increase in your rating could make guests 13.5% more likely to choose your hotel. Fundamentally, reviews create trust and help potential customers feel assured they're making a good choice.
Steps to implement this effectively:
Launch a dedicated area on your site to showcase customer testimonials, ratings, and awards.
Ensure this section is visible throughout your site, all the way through the booking process.
Regularly update and highlight new positive feedback.
Share stellar reviews on your social media platforms to reinforce your reputation.
Actively encourage guests to leave reviews – consider an automated email post-stay.
And don't just collect reviews, respond to them promptly to show customers their feedback is valued.
Expert tips:
Showcase popular reviews prominently on your website.
Keep your social media posts consistent with your direct booking strategy.
Remember, 49% of travelers won't book a hotel without reviews – so prioritize gathering and showcasing your customer feedback!
11. Highlight your uniqueness
Looking for ways to increase direct bookings for your hotel? Sharpening your focus on what sets your hotel apart can be the key to captivate online shoppers and convince them to book directly. Whether it's the vintage architecture, a convenient location, or a signature service, these unique elements can make your hotel shine brighter than the rest. Excited to tap into this potential? Here's how!
Identify Your Target Guests: Start by understanding the demographic most likely to visit your website. Marriott, for instance, focuses on millennials. Once you know your potential guests, you can tailor your offerings accordingly. Research, in this regard, is invaluable.
Bring Out the Unique: Every hotel has its own charm. Highlight the unique attributes of your hotel through engaging photographs. Be it a heritage building, proximity to a popular attraction, or an exclusive amenity service— make sure these features take the centre stage in your visuals for an instant appeal.
Create Engaging Content: Draw on your understanding of your target audience to create concise, compelling copy. The key is to stir emotions and align with their preferences. Make sure your message and images work together to enforce your value proposition.
Show Off Testimonials: Potential customers often value words from your past guests more than your own claims. So, don't shy away from showcasing glowing testimonials. Add a section for customers to leave reviews and ratings. Flaunt any awards or recognitions you've garnered for added credibility.
Be Recognizable: Develop a strong brand identity to set yourself apart. Whether it's a distinctive logo, a catchy tagline, or consistent use of certain colors – make your hotel unforgettable. Cover all bases, from your website to emails, your social media to on-site visuals.
Use the Right Call-to-Action: A standout CTA button can guide your site visitors towards making a reservation. The button needs to be prominent and the message enticing enough to coincide with your customers' desires.
Remember, uniqueness creates an authenticity that's magnetic. It's the path to more direct bookings and higher margins. And it all starts with you setting the stage to highlight what's best about your hotel.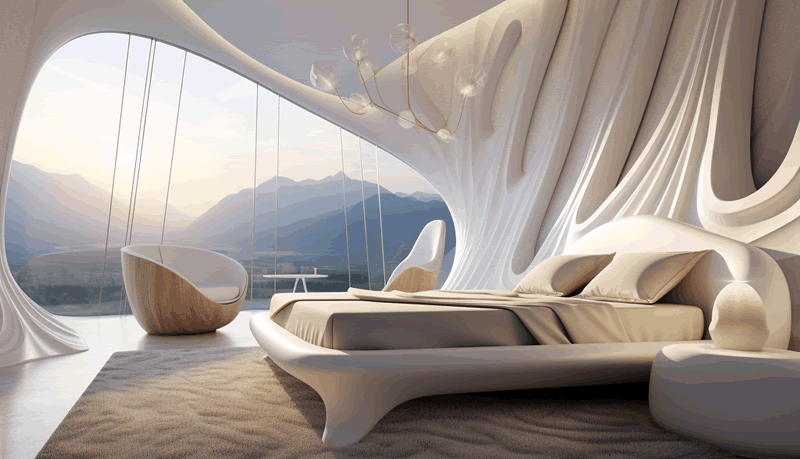 The Future of Direct Bookings
Add new sales channels to the mix
Looking to further boost direct bookings for your hotel? Adding new sales channels as they become available might just be the secret ingredient you're searching for. In today's digital age, where travelers are constantly on the lookout for the best deals and experiences, it's crucial to stay ahead of the curve and offer them unique advantages that set you apart from the competition.
Consider partnering with our innovative platform designed specifically to amplify direct bookings for your accommodation.
Embrace Generative AI and ChatGPT
We recognize the burgeoning potential of AI platforms like ChatGPT and are actively working to ensure our BookBetterDirect members are aptly represented on such platforms. As the digital landscape evolves, it's imperative to stake a claim in emerging sales channels before they become saturated.
We are committed to ensuring that Online Travel Agents like Booking and Expedia don't monopolize these innovative avenues. By proactively integrating with AI-driven platforms, we aim to safeguard the interests of our BookBetterDirect members, ensuring they have a strong presence in this new frontier and continue to reap the benefits of direct bookings.
Our mission is to always stay one step ahead, guaranteeing our partners the best possible advantage in the ever-changing world of hotel bookings.
Importance of Investing in Upcoming Technologies
Being an early adaptor gives you the advantage to get a head start on your competitors.
You can significantly enhance customer experience through these digital strategies.
The use of BookBetterDirect's latest technologies allows for seamless connections between guests and hosts.
Embrace this digital age, build stronger relationships with your guests, and start optimizing for direct bookings today! Remember, the final goal is customer satisfaction.